The enamel pins have a long history, It is also called lapel pins. The origin of enamel pins can be traced back to the totem mark of a primitive social clan tribe. A symbol of the cap enamel pin and epaulet used in the European army became the most common form of the early warning period of the enamel pin. It was widely used in the army during the Napoleonic era. The enamel pins include four common uses: Identity Enamel Pins, Collection Enamel Pins, Decorative Enamel Pins, and Art Enamel Pins. Let me introduce them in detail for everyone.
Identity Enamel Pins
The identity enamel pins are the most common form. It is a symbol used to represent identity and occupation. It is widely used in schools, military, factories, government departments, and service companies.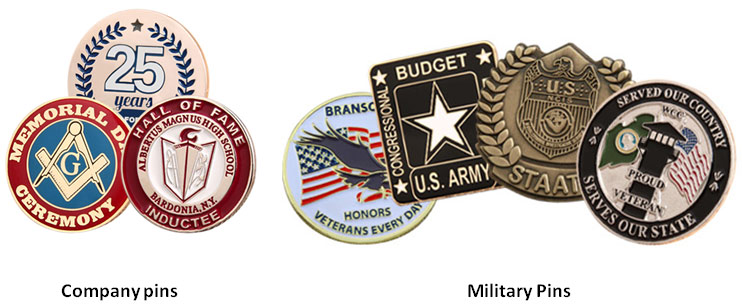 Enamel Pins Collection
Pin collections can be a fun, sometimes lucrative hobby, and a great way to socialize and connect with like-minded pin collectors around the world.
Various collectors gather unique and precious items such as art, stamps or coins, books and more. But the enamel pin collector? Dave Phillip of Edmonton, Canada, has collected 9,301 pins related to the popular Canadian curling movement. He said that his love of curling prompted him to join the hobby enamel collection built around the sports community. Another pushpin collector from Hartney, Manitoba has 18000 to 19,000 pins. There is also a person from Calgary who has collected almost 25,000 pins.
Focus on what you like, perhaps you like to collect Olympic commemorative pins or you and your family have visited Disney World and are fascinated by the popular pin trading traditions in theme parks. Or, you might be interested in collecting souvenirs from your favorite sports team but hope to go beyond the usual T-shirts and hats. You can find information about online pin collection activities in your area. Sports collection exchanges often have specialized pin trading and pin seller areas. Disney's Pin Trading Night is also held throughout the country (sponsored by the local Disney Pin Collection Club) and Disneyland around the world.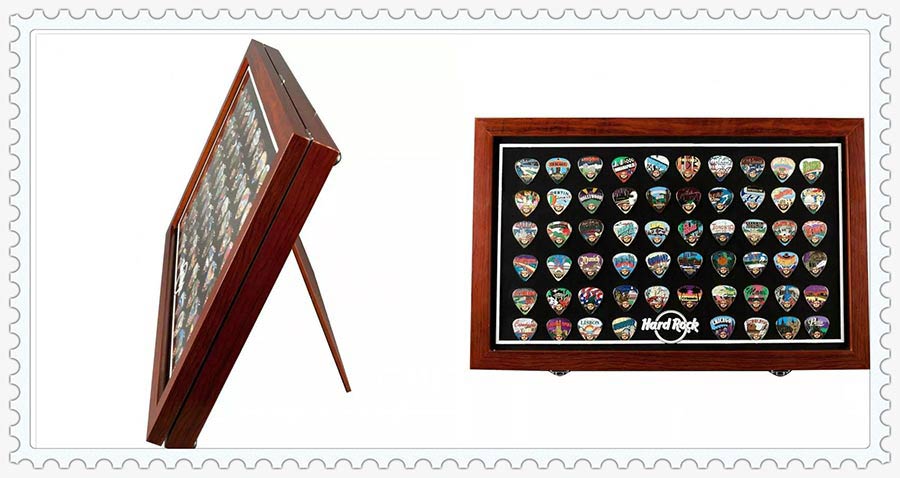 Decorative Enamel Pins
Decorative enamel pins are products for decorative use. Because of the portability, exquisiteness, and variety of custom enamel pins, many influxes use enamel pins to decorate their clothes,backpack,and hat. They are more eye-catching and distinctive. You can choose to use your pins to express your mood today.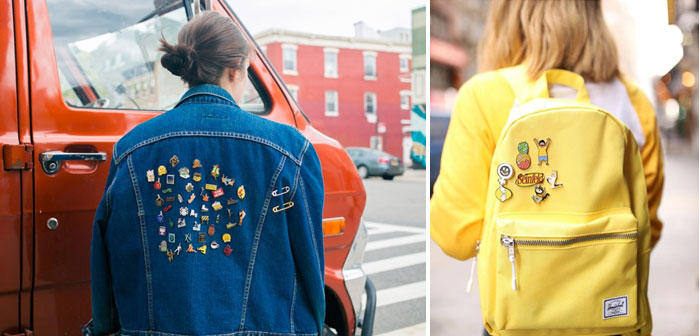 Picture source:https://sourcingjournal.com/denim/denim-brands/pintrill-114498/
Picture source:https://www.instagram.com/p/BU78IfWD9x0/?crlt.pid=camp.vpwXMeUfLGWO
Art Enamel Pins
Recently, the soft enamel pins have reflected the memes of popular culture. Pins are everyday items, and they are an easy-to-use and affordable item that expresses your personality and interests. In addition, they provide an interesting way to make money for today's artists and illustrators. This generation of 80 to 90 years may not be able to afford a painting or large art, which is an interesting way to support art and use pins to showcase our favorite works share illustrators and designers with friends.
Adam J. Kurtz, an Internet-famous designer, artist, and cartographer, said: "These enamel pins, like other art I made, are a way to remove art from the screen or page. And make ways to make these works affordable and easy to access." 
Enamepins.com is the parent company of GS-JJ.com, an enamel pin manufacturer no minimum that can meet your various processes, and there are many options for plating colors. It can be made according to your drawings and samples, or it can be designed according to your ideas to make your products more special and personalized. The company has always been "quality first, service first" as its purpose, and wholeheartedly serve customers. To pursue sustainable development, the company adheres to the development concept of honesty, responsibility, innovation and win-win to build a good reputation and quality customers.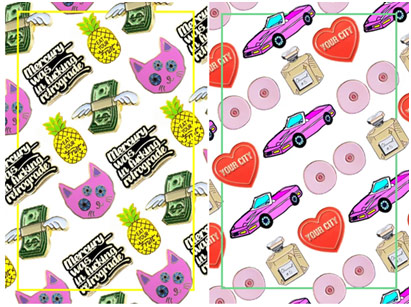 Picture source: https://www.refinery29.com/en-us/how-to-start-pin-collection